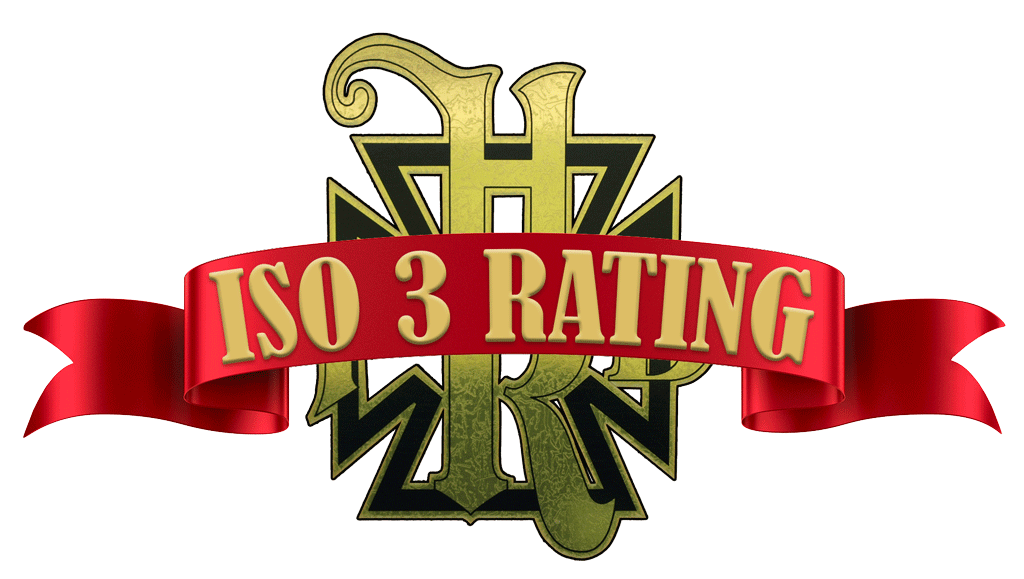 Late last year, the High Ridge Fire District went through an audit by the Insurance Services Organization (ISO). The ISO is a private corporation that looks at the risk of fire loss in a given area. Once they have finished with their review, they issue a score between one and ten, with a lower number being a better score. We are continually striving to improve the service we provide, and the ISO recognized our efforts by issuing an improved rating for our agency.
When the ISO evaluates a department, they consider many different factors related to our ability to fight a fire. 10% of the score is based on the performance of the 911 dispatching center, and another 40% on the water district and the supply of water they can provide our firefighting efforts. They base the remaining 50% of the score on how efficient the fire district is, and our capabilities during an initial fire attack. Once a score is established, the ISO sends it to insurance companies, who often use it to help decide what your insurance premiums should be. Not every carrier uses ISO data, but we have already received feedback from several local businesses that their rates are going down based on this recent change.
During the audit, the ISO looked at our equipment and maintenance, number of personnel, our training program, and many other aspects of our department. Once they completed their review, they issued us an overall score of three, an improvement over our previous evaluation. For comparison, there were over 43,000 agencies with an ISO rating in 2017, and our score puts us in the top 12% in the nation.
We are always working hard to improve the ways we serve the community, and we are proud that the ISO has recognized these efforts. The High Ridge Fire District encourages all of the residents within our community to contact their insurance carrier to see if they use ISO data when determining your rates. If they do, then our newest score may help lower your rates and put money back in your pocket!