We have a lot of big things in the works as we enter into the new year, and we wanted to share some of the exciting news with residents of our district!
Within the next month, we will be taking delivery of our new Rosenbauer ladder truck. Over a year of close collaboration between our personnel and engineers from Rosenbauer went into this project, to make sure every detail matched the needs of our department. Final preparations are underway for delivery of the truck in early February, so stay tuned for more information as we announce details for a ceremony to place this truck into service.
You may also have noticed the new look to the front of our headquarters facility on High Ridge Blvd. We have just completed repairs to some of the brickwork, which is approaching 20 years old (already?!). As you can see, it was beginning to deteriorate, and needed some serious attention. We've also made repairs and improvements to parking areas and other infrastructure.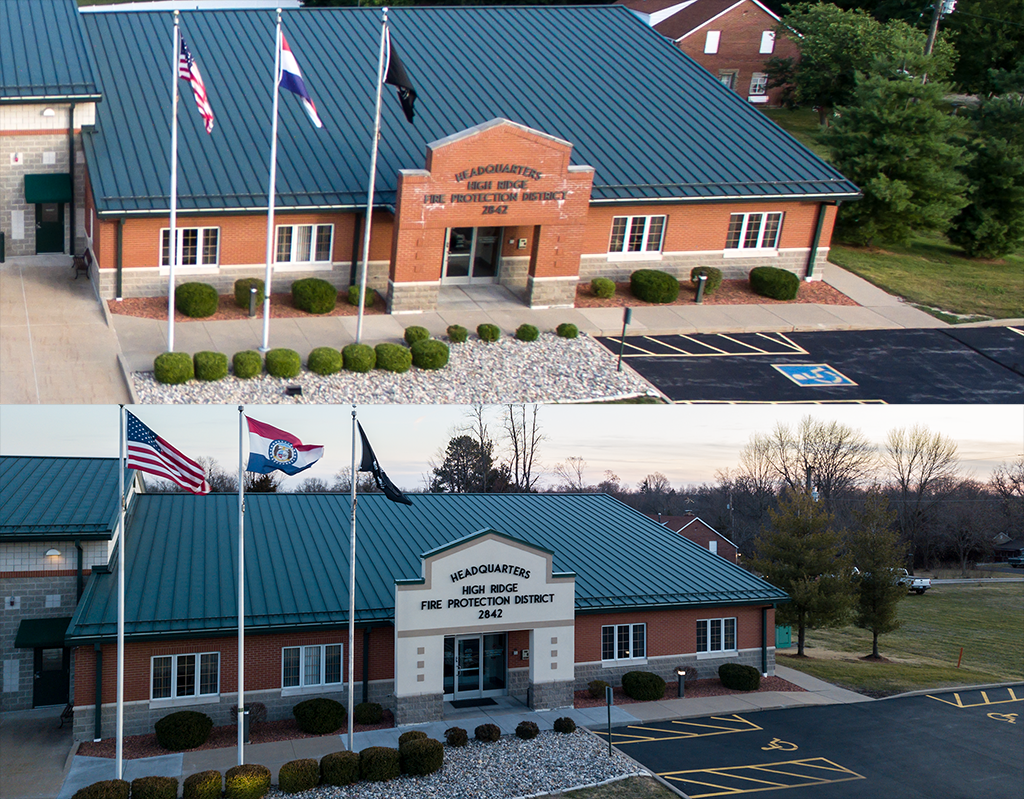 Even with these significant steps forward, you should notice a decrease in the portion of your personal property and real estate taxes that go towards fire protection for last year.
Looking back, in 2001, voters approved a bond issue to raise much-needed funds for replacing fire trucks and rebuilding fire stations. That bond issue was eligible to be renewed in 2019. With voter approval, we could have extended those bonds, which would have allowed us to continue collecting roughly 10 cents per $100 assessed valuation in personal property and real estate taxes.
Thankfully, because of the overwhelming support for Proposition Life Safety in 2018, we've been able to meet the needs of our budget without the renewal of those bonds. We take our responsibility to be fiscally conservative with the taxes you pay seriously, and are proud that we can put money back into homeowner's pockets by letting those bonds expire.